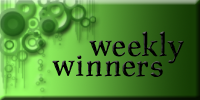 I am very excited to join "Weekly Winners". It is the creation of Lotus aka Sarcastic Mom. Every week from Sunday to Saturday you take photos, pick your favorites and post them on her site to share. It's a great idea and it encourages me to take my camera everywhere I go. I discovered Weekly Winners from visiting one of my favorite photographers Mishelle Lane aka Secret Agent Mama. This will be a good thing since I'll be taking a lot more photos and practicing with my action sets knowing I have to post on Sunday. I have photos from weeks ago I have not gotten to yet! Thank you Lotus and Thank you Mishelle.
Yes Please.
At the office.
Living in the ATL!
Saturday Morning Coffee.
Weekend Project.
Afternoon Delight!
To see more weekly winners please click here!
It's all good. ~Donna